Infants • Toddlers • Preschool • Kindergarten
Our Mission
When a child begins his Education, it is the goal of White Mountain Montessori to nourish the child's sense of wonder, arouse curiosity, and through freedom of choice encourage the child to be an independent learner and thinker.
The environment is thoughtfully prepared to engage the child's whole being. The setting is natural and aesthetically pleasing promoting a calm, peaceful aura, which is conducive and necessary for an optimal learning experience.
"The essential thing is to arouse such an interest that it engages the child's whole personality"


Maria Montessori
The Montessori Philosophy
Dr. Maria Montessori developed a system of education that uses observation of a child's development to offer curriculum appropriate for that child at that stage. The Montessori method offers a child-centered, individualized and structured approach to learning in which freedom of choice, responsibility and respect for the self and for others is emphasized. As a result, the children are allowed to develop at their own pace, using their own abilities, with the guidance of a trained Montessori teacher and the use of specially designed Montessori materials.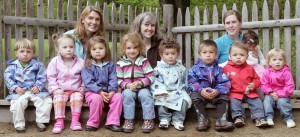 For more information contact:
White Mountain Montessori • Kelly Langley, Director
133 Mount Prospect Road, Holderness, NH 03245 • 603-536-2555 •

[email protected]